Evidence.com
Automate your agency's workflows.
You're collecting more data than ever — and Evidence.com can help you make the most of it. Our robust, cloud-based system stores all your data — from body-worn cameras to audio records — while streamlining data management and sharing.
New Feature: Introducing Multi-Cam Playback
With more and more video being recorded in the field, agencies need a way to organize and make sense of the multiple vantage points captured at an incident. That's why Evidence.com now allows users to view four videos related to the same event simultaneously on one screen. Watch the video above to learn more.
Secure and scalable. But still cost-effective.
Every day, new technology merges with old systems. More data flows in. And agencies (and their servers) are overwhelmed. Evidence.com was built to answer the data challenges of today's law enforcement environment. Feel confident with this simplified, comprehensive evidence management system.
Collect: Upload content in any file format, from any device.
Transfer: Automatically upload content from Axon devices and hard drives.
Manage: Keep information organised and tag it with the correct metadata.
Retrieve: Find evidence quickly with simple search features.
Share: Grant access to people, like prosecutors, or share content with a secure link.
Increase: Scale storage space instantly and cost-effectively as needed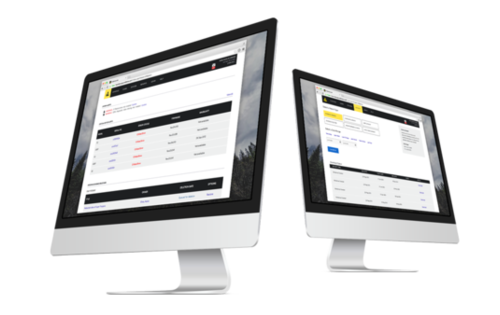 Technical Specifications
File Support
Manage all types of data, including body-worn video, in-car video, interview room video, CCTV, photographs, audio, documents and more.
Security
Protect the evidentiary value of your data with compliant storage, encryption, multi-factor authentication and real-time threat detection. Learn more
Audit Trails
Prove chain of custody on evidence and review actions taken by users across Evidence.com.
Integrations
Increase user compliance while saving time and money with automatic metadata tagging and automated retention schedules based on your CAD/RMS. Learn more
Large Agency Support
Manage large deployments with Active Directory integration, operational group permissions and enterprise-level reporting.
Transcription
Streamline the process of providing video and audio transcriptions for court use and report-writing. Select files and receive transcripts within 24 hours from our CJIS-compliant third-party provider. Learn more
Redaction
Automate the redaction process by tracking any object – including faces, licence plates, and other potentially sensitive images. Make edits at the review stage to manually redact any missed frames, ensuring a clean, 100% redacted video. Learn more