Evidence Sync
Transfer files with confidence
Upload evidence in any format, from any source to Evidence.com. Evidence Sync is a desktop-based application that enables you to manage evidence from one location and access it anytime, anywhere. New and old sources – from Axon devices to SD cards and CDs – are equally supported, so you can feel confident that all of your files will sync.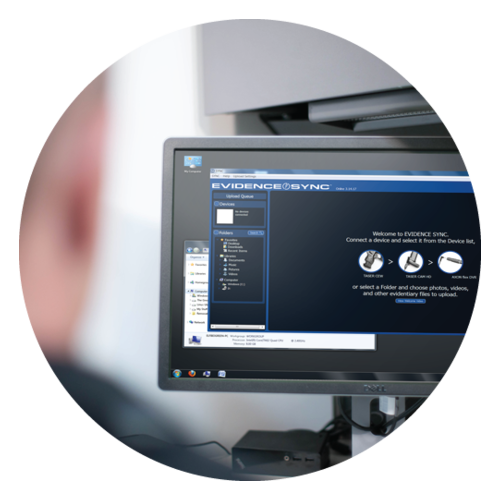 Manually transferring files is a thing of the past.
With Evidence Sync, hard drives and desktop folders can be scheduled to sync automatically and continue to upload even after you log out. That means at the end of a shift, you can sign off and sign out. Evidence Sync will finish your uploads in the background.
• Upload evidence of any type, from any source
• Schedule automatic file uploads from specified folders
• Annotate video files
• Access evidence anytime, anywhere
Technical Specifications
Supported Products
TASER X26, X2, X26P, and X3 CEWs, TASER CAM, TASER CAM HD, Axon Flex, and Axon Body